25 Mar
Posted by Admin
0 Comments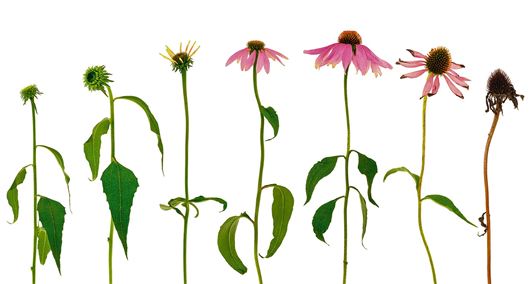 Ageing is the process of getting older. Ageing is an important part of all human societies reflecting the biological changes that occur, but also reflecting cultural and societal conventions. Vastu Shastra principles can help the process of ageing and create a positive impact on the well-being.
Ageing is inevitable, but its most negative effects can be minimized and turned into a graceful progression. Exercise and proper diet are key factors. Nevertheless, when your living or working environment is in Harmony with Earth/ Nature, it has a positive influence on your well-being, slowing the ageing process.
Each of the five elements (Air, Water, Fire, Earth and Space) is associated with the compass point and each point has a specific impact on our health. Different aspects of positive ageing are optimally supported by a specific direction. Ageing is also affected by environmental stress, which is the cause of most human disease.
The Earth is a magnetic force and is composed of the five elements, as is our brain. The thalamus is the relay center for all sensory and motor skills in the brain. Neurological research has understandably shown that the firing patterns of neurons in the thalamus function differently depending on which direction one is facing.
Our mind is then the interactive result of the affect of the magnetic field on our brain cells. By placing our bodies and environments in alignment with the magnetic axis, we can think and act more compatible with Earth/ Nature. Our actions would be more attuned to the five elements, much like swimming with the stream as opposed to swimming against it. For example, studies have shown that sleeping with one's head towards south or east puts one in accord with the powerful forces of the Earth/ Nature.
The north-east area of any residence is associated with the water element. This direction is the source of favorable magnetic energy from the north and positive solar energy from the east.
Our residence needs to be very open in the north-east to receive these benefits. The north-east influences growth of the physical body. The north-east is good for home entrances. If this region is in sync with proper Vastu principles, good health will be supported.
If there is a kitchen, clutter, a toilet, heating system or blockage in the north-east the water element will be decreased which will cause congestion.
The south-east area of any residence coincides with the fire element. The south-east influences the energy required for good health. Kitchens, heating and electrical systems work well in the south-east. If this area is in accordance with the principles of Vastu Shastra health will be better.
If there is a cut or blockage, there will be a lack of energy and health will suffer. The south-west area of any residence is aligned with the earth element. The south-west contributes to the strength of your body. If your bed is in the south, or south-west area of your residence with your head to the south or east, you will be more vigorous and energetic. If there is a cut, restroom/ toilet or heating source then there may be some health and back problems.
Other Important Health Tips:
·       Never keep your head towards north while sleeping. Keep your head towards south or east only for peaceful/ restful sleep & healthy life.
·       Face north or east while working, studying or negotiating with clients. Flowing magnetic field from north will hit your face while facing north which helps in quick & sharp memory. Taking right decisions much faster and increases in grasping power.
·       Avoid north direction while cooking eating or drinking. Face preferably east for better taste, digestion & healthy body.
·       Face north or east while worshipping for better concentration & devotion.
·       Never put a same color in all the walls of a house to maintain health & happiness.
·       Never put a mirror in front of bed, cover it while sleeping to avoid bad dreams.
·       Avoid or minimize the usage of TV or computer in bedrooms, as the energy level of the room will get destroyed by the radiation emitted.
·       Keep Tulsi (Ocimum sanctum) and Rubber plant (Ficus robusta) in house preferably in north-east side to purify the air.
·       Never sit or sleep under a down beam to avoid depression headache or loss of memory.
·       Pregnant women should not sleep in south-east room to avoid any miscarriage or abortion.
·       Open or use north & eastern window much rather than south-western windows for health happiness & harmony in the family.
·       Never sleep on metal beds (Wrought Iron) to avoid any health problem related to heart & brain.
·       A plot with all corners 90 degrees having two sides' road in front and back is a good plot.
·       The open space left in north and east should be more than south and west.
·       A house should be designed in such a way so that there is maximum entry of sunlight and proper cross ventilation.
·       The entire opening should be made on the north and east side of the house. Trees of any kind should not be grown in eastern or northern, north-east directions. Only small plants can be grown in north, east, and north-east. The shadow of any tree should not fall on the house.
·       The hearth or oven must be arranged in eastern, south-east direction of the entire house, in such a way that the person while cooking faces east.