12 Oct
Posted by Admin
0 Comments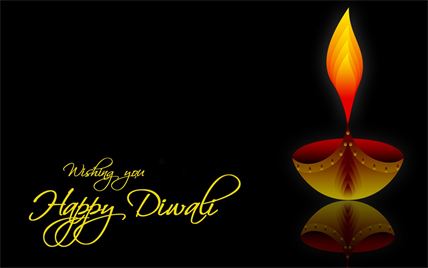 Vastu tips are extremely important for any home. It ensures that positive energies enter your home and all the negative vibes are banished. However, when it comes to festive Diwali celebrations, these Vastu tips take on even greater importance. No matter how you keep your house for the rest of the year, at least on Diwali, you should correct the Vastu of your home.
Diwali (Divali, Dipawali, or Deepavali), or the Indian Festival of Lights, is perhaps the most prominent of Indian fiestas. It is celebrated all over India, as well as in Indian communities throughout the diaspora. A time of great rejoicing, the festival is enthusiastically commemorated by people of every religion and from all walks of life.

Diwali is a five-day-long Hindu festival celebrated predominantly across South and Southeast Asia, which includes India, Nepal, Sri Lanka, Australia, New Zealand, Malaysia, Fiji, Thailand and Indonesia.
Diwali is one of the biggest Hindu festivals celebrated among many people and communities in the United States. Many schools, community groups, Hindu associations, Indian organizations and corporate businesses get involved in celebrating Diwali. Politicians, including governors and past presidents, previously made public announcements expressing their greetings and well wishes to Hindus on Diwali. Some communities organize firework displays and states such as Utah have proclaimed Diwali as one of their state festivals. Diwali celebrations may vary in different communities but its significance and spiritual meaning is generally 'the awareness of the inner light'. The festival symbolizes the victory of righteousness and the lifting of spiritual darkness.
During the festival, homes are thoroughly cleaned and windows are opened to welcome Goddess 'Lakshmi', the celestial deity of wealth. Candles and small earthen lamps, called 'diyas', are lit to welcome the deity, as also to (symbolically) banish the darkness in our lives. Gifts and greetings are exchanged and festive meals are prepared. Diwali is to Hindus what Christmas is to Christians.
The word 'Diwali' is a colloquialism of the Sanskrit word 'Deepawali', meaning 'a row of lighted lamps', and the festival is aptly called 'The Festival of Lights'. Diwali is celebrated after about 20 days of 'Dussehra' on the dark night of 'Amavasya' of the 'Kartika' month. It has two festivals:  'Dhanteras' and 'Naraka Chaturdasi' ('Chhotti Diwali'), before its celebration and two festivals of 'Govardhan Puja' and 'Bhaiya Duj', after it. The two festivals, which come before Diwali day, are related to cleanliness, hygiene and health. On 'Dhanteras', the first festival before Diwali, Lord 'Dhanwantari', the physician of Gods, appeared from the ocean with 'Amrita Kalash' (a pot full of nectar) for the welfare of mankind, as a result of 'Samudra Manthan' (churning of the sea) by 'Devas' and 'Rakshashas'. The next day, 'Naraka Chaturdasi', celebrates Lord Krishna's victory over 'Narakasura', the embodiment of untidiness, dirtiness and diseases. Diwali is called the Festival of Lights and is celebrated to honor Lord Rama Chandra, the seventh 'avatar'(Incarnation of the God Vishnu). It is believed that on this day Rama returned to his people after 14 years of exile during which he fought and won a battle against the demons and the demon king, 'Ravana'. People lit their houses to celebrate his victory over evil (light over darkness).
At the onset of Diwali festival, Vastu Shastra lays a lot of emphasis on the right 'Muhurta' so that maximum advantage can be achieved. The ancient Indian Vedic knowledge of Architectural Science, the 'Sthapatya Veda', also supports this tradition and highly recommends that auspicious activities like 'Vastu Pooja', 'Griha Pravesh' etc. must be performed during a 'Shubh Muhurta' or auspicious time.
Although people follow the traditional way of celebrating Diwali, they can reap much more, if they just adapt the principles of Vastu to the traditional way. Vastu, the ancient science of architecture and placement, can be put to good use in your home and workplace on Diwali day, not only to bring positivity inside, but also to receive the blessings of the reigning deities to be blessed by fortune, health, progress and peace in their lives of this festival.
Some tested and highly effective Divine Vastu Tips are given below which will help homeowners:
It is a believed that Goddess Lakshmi only enters a clean house. Throw the useless old things in your home as they obstruct the positive energy from entering in.

Dispose of all those old magazines, clothes, broken furniture, crockery or children's toys that are never going to be used. Make your home neat and clean this Diwali. It will pave the way for prosperity and dissipate stagnant energy too. Diwali is the time to de-clutter.
Clean the entire house, including those neglected corners, which are seldom attended to. If possible energize your apartment or building by either whitewashing or applying a fresh coat of paint, as the final step towards giving your home a brand new look.
Mix rock sea salt with water and spray this saline solution at all corners of the house. According to Vastu Shastra, salt has a property to absorb all evil energies within the house.

Add a pinch of energy salt or 'Sendha Namak' while mopping the floor to ward off negativity. Place rock salt (filled in glass bowl) in all the four corners of your home or office.
The reason why 'light' is an important feature of Diwali is that it is supposed to ward off evil spirits, bring in prosperity and energize the surroundings. It is also believed that homes that are well-lit are always more in tune with attracting wealth, so make sure that your home is shining nice and bright this Diwali. For decoration, using specific colored lighting bulbs for different directions are as follows:
North: Put extra blue, yellow and green colored light bulbs for decorating the house.

East: Use more of red, orange and yellow light bulbs.

South: Decorate with white, indigo, violet and red colored light bulbs.

West: Add more yellow, orange, pink and gray light bulbs.
Embellish the main door with a 'Bandanwars'/'Torans' or door hangings made with mango leaves and garland of marigold flowers to bring good luck, happiness and success to your home. In the absence of the real stuff, people use well-crafted cloth substitutes to do the job.  'Toran' symbolizes nature's abundance and attracts blessings of God. If the above 'Toran' not available than any other 'Toran' with auspicious symbols can be also used. Bright yellows, oranges, reds and greens come together in joyous glory, adding hues of splendor that cheer the heart.
In Vastu Shastra, the main entrance of your house is associated with upcoming opportunities. So do not leave any obstructions in your doorway. Make sure the door opens fully and there is no clutter in its way.
Diwali shopping lists are of course quite exhaustive. In order to attract wealth as per Vastu, it is a good idea to include gold and utensils too. Apart from jewelry, gold and silver coins are accepted gifts for promoting prosperity. It is also suggested that the coins which are used during the 'Pooja' should later be stored in red pouches with golden strings, as they are believed to be symbols of blessings from 'Lakshmi' and bearers of good luck throughout the year.
Your main door must look bright and inviting for Goddess 'Lakshmi' to enter your home and shower her blessings. The small footprints which are usually drawn with a mix of rice flour and vermilion symbolize the goddess' entry into your home but make sure they are not placed haphazardly. These footprints also bring in positivity. Also, let your creativity flow with beautiful 'rangoli' designs and traditional motifs. An image of 'Lakshmi' and 'Ganesha' placed on the front door enhances positive energy and dispels negativity.
This Diwali, address the following directions to achieve positivity and specific results:
North:               A water feature will help you start new projects.
South:               Hang rock mountain pictures that inspire you to achieve more.
North-East:       A bowl of fresh water on top of a 100 Dollars note for your business's prosperity.
West:                 A clay pot with yellow flowers will increase savings.
North-West:      Place a piggy bank to enhance your energy to work and make money.
South-West:     To improve cash flow and speed up recovery, hang a crystal ball.
South-West:      Keep your bank/investment papers in this sector facing towards North.
East:                  Put a picture of rising Sun to achieve name and fame.
South-East:       Put nine stick bamboo plant to grow wealth.
A source of running water is very good for the house. It is said that flowing water absorbs all the negativity in the house and takes it along. That is why place a small water fountain in the North-East direction of the house. A water fountain can be extremely valuable, especially if placed in North, East or North-East direction. Fresh water is symbolic of good health. But, the water fountain should be proportionate in size to the room. Place a cascade of water outside your front door, preferably on the right-hand side of the door.
Place earmarked for valuables:
According to Vastu Shastra, the North direction is ruled by lord of wealth, 'Kubera' and is known as 'Kubera-Sthanam'. This direction is the best place for keeping the 'safe'/locker where you keep your valuables. Keeping a statue of Goddess 'Lakshmi' in the 'safe' with your valuables saves and increases them.
Keeping water reservoirs in the East direction is considered very auspicious. It will help to start new projects and make progress in life.

Diwali celebrations are incomplete without the 'pooja' of Lord Ganesha (destroyer of hurdles), Goddess 'Lakshmi' (queen of wealth), Goddess 'Saraswati'(giver of knowledge) and Goddess 'Kali' (destroyer of evil). All these poojas will be wasted if the Vastu of your home is improper. Thus, before you get started with the Diwali celebrations and poojas, implement these Vastu tips for sure

.
The northern sector of a home is associated with wealth. Hence, ideally, the 'Lakshmi Pooja' should be conducted in that location. Prayers, songs and rituals are all designed to welcome the goddess home and attract health and wealth. It is said that cleanliness, light and fragrance are essential in enhancing your wealth prospects, so make sure that your home is in accordance to these prerequisites for Diwali celebrations. Apart from devotional music, let soothing tunes permeate the air throughout the day and fill your home with the right ambience for prosperity.
Make 'Rangoli' near the entrance of the house and in front of the 'Pooja'/Prayer room for creating a positive environment. Preferably, use the traditional materials viz. sand or rice powder mixed with food colors for creating 'Rangoli'.

'Rangoli' is the colorful design made on the floor. Ina traditional household, the lady of the house begins her daily chores by drawing 'rangoli' lines in front of the 'pooja' room and the 'Tulsi'. This is said to purify her and make her stay fresh and lively the entire day. 'Rangoli' is a must on Diwali day too, to welcome Goddess 'Lakshmi'. This infuses positivity in the environment.
Right manner to keep Earthen Lamps/'Diyas':
When placing the 'Diyas' on the parapet and the boundary walls, ensure that they are in multiples of (4) four, as each 'Diya' represents the reigning deity of Diwali i.e. Goddess 'Lakshmi', Lord 'Ganesha', Lord 'Kubera' and Lord 'Indra' and you would not want to separate them!
Get your Pooja Room ready for 'Lakshmi Pooja' this Diwali with these Vastu tips:
Use new cloths to clean the photos or idols, and use them for this purpose only.

Put pictures of water and 'Kalash' in the East or North of the 'Pooja' room.

The idols must not face the door of the 'Pooja' room or one another.

Do not keep photos of those who have passed away in the 'Pooja' room.

Do not keep two idols of the same god at the 'Pooja' place.

Place idols in the North-East direction in the 'Pooja' room.

Place the idols of the gods on a bright red new cloth.
There is a Vastu compliant way of placing the idols of MA 'Lakshmi' and Lord 'Ganesha', 'Indra' and 'Kubera'. Locate them in such a way that the worshipper faces the North-East or North or East while praying. Lord 'Ganesha' idol is to be kept on the left side of MA 'Lakshmi'. 'Kubera' and Lord 'Indra' should be placed either in front of them or on the left side. The

idols of 'Lakshmi' and 'Ganesha' should preferably be made of mud and the picture of Goddess 'Lakshmi' must be in sitting position.
Worship Goddess 'Lakshmi' and 'Ganesha' by offering 'kumkum', 'chandan', rice, flowers and sweets. After the 'pooja', give some amount as token of love to all your family
Diwali is the ideal time to chalk out your financial goals for the year, or review them if required. Vastu suggests that you write down your wealth aspirations. Another tip is to take three coins, wrap them up in red cloth, and place them next to a water bowl in the North. The area must be uncluttered and kept clean at all times. Focus on your goals regularly, and the wealth gods shall surely smile on you this Diwali.
Move 27 things in your home on Diwali in appropriate directions as per Vastu principles, and watch as fortune invades your life.Moving 27 things is harder than you think, but remember it will also be counted if you just move salt and pepper shakers so they sit on the other side of each other. Even if you change the position of the cushions from one sofa to the other, it will be counted as a change.
Take a metal bowl (Silver/Copper/Steel), fill it with water, and place it in the North direction of your house. Then put one silver coin with pictures of Goddess 'Lakshmi' and 'Ganesha' in this water bowl. Place the bowl above a bill of $100 in the North or East window of the house and let it receive maximum exposure of the light. If there is no window in these directions then you can place a mirror on North wall and place the bowl near it. After keeping this water bowl in North take three coins, wrap them up in red silken cloth or a pouch and place/stick them next to the water bowl. Kept it there for five days from November 01 to 05, 2013. On November 05, 2013 evening, take all these four coins and place them together in same red pouch/cloth. Now keep these 'Energized Coins' at your money place/locker until next Diwali. Do not forget to pour the bowl water in any potted plant only inside the house, not outside the house. This will charge up the North Zone Energy and will lead to increase in money inflow.
'Brahmasthan':
Keeping a crystal bowl filled with water and rose petals in the 'Brahmasthan'/central place of the house also brings positive vibes to your home. Float five 'diyas' or candles in it and light them after sunset.
Place mirrors on the North and East walls of your house as they symbolically duplicate the positive energy of 'Kuber-Sthanam' and 'Indra-Sthanam' and bring in knowledge and wealth.
Welcome Goddess 'Lakshmi' to the 'Pooja' room by stamping small footprints systematically from the entrance of the house to the 'Pooja' room. These footprints are supposed to bring wealth, happiness and prosperity in the house.
Make a 'Mangal Deepak' and place it in the center of your house. This will balance the five elements ('Panchbhootas') that our body is made up of. To make a 'Mangal Deepak', take a broad glass bowl, place a glass tumbler upside down in it, now put some glass marbles or stones in it, fill the bowl with water, sprinkle some flower petals in the bowl and light five floating 'diyas' in it.
It would be better to avoid wearing black colors on this Diwali. Wearing of red, yellow, purple, white, cream, blue colors would add to the joy and cheers.
Distributing sweets is always treated to be auspicious. Then why not to give sweets with the gift items, so that even if some mistake is committed in giving the gifts then the malefic effects be reduced. Sweets belong to the planet Mars and it gives us excitement and courage. So by giving sweets to the 'nears and dears', we get pleasures and raise their spirits with happier moods. This is such a festival where gifts are exchanged and sweets and dry fruits are distributed.

Besides, the stock of sugar in your house must not be low during Diwali. This is a ritual that ensures that you have as weet year in store.
To get rid of unnecessary loans, make list of all loans to be paid off, one day before Diwali and start repaying from next Tuesday. You will start getting rid of the loans.
Clean all your ornaments made of gold, silver and precious stones.
Do not give fire crackers in the shape of the gifts to the friends or the near ones. It is not good for them and the givers.
Do not give leather and knives and alike in the gifts, because in certain cutlery items knives are there. It is not auspicious for both giver and takers. This is the festival of ties and love and knives work for cutting. It affects the relationship and or the health. Leather items are made of the dead animals' skin and hence not treated to be auspicious, as we use to infuse lively spirits in each other. We have to give the encouraging life to the people belong to us in any way.
These Vastu tips are basically a way to make your Diwali celebrations as auspicious as possible and would certainly contribute towards bringing positivity in your household and bestow health, wealth and overall prosperity to all now and forever.
'STAY BLESSED ON THIS DIWALI IN THE DIVINE VASTU WAYS'